Photo Taking Tips & Sample Photos For Your Classified Ad
Many people feel that pictures are the most important part of an ad when selling a vehicle, and I have to agree. You only have one chance to make a first impression and you want it to be a good one! Here's a few tips and samples of do's and don'ts when it comes to photographing the vehicle you are selling, to capture some great shots.
Helpful Tips:
1. Pictures are best taken outside and in full sun, in order to capture the true color of the vehicle, rather than in the shade or half sun/half shade.
2. When taking full body shots of the vehicle, it's best to stand a good distance from the vehicle and zoom in, without cutting off any part of the car.
3. We recommend the 5 pictures to include:
a 3/4 front shot
a 3/4 rear shot (opposite sides of the vehicle)
a side short or straight grill shot or rear shot, depending on the vehicle).
an interior shot (generally of the dash/console)
an engine shot
Of course, which pictures you take can vary because each car is unique, and you'll
want to make sure to focus on what will sell the car.
____________________________________________
Samples of "Do's" for taking pictures.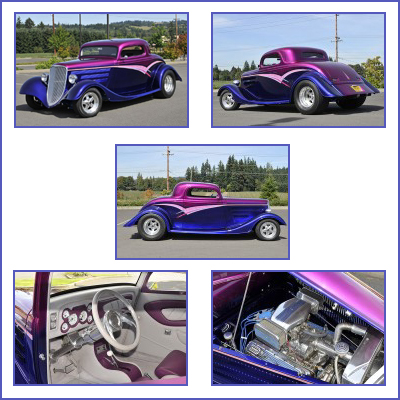 _______________________________________
Samples of "Don'ts" for taking pictures.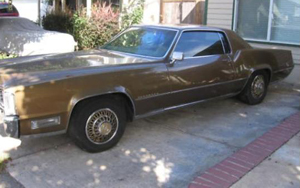 The picture above was taken in the shade
with some sun spots peeking through.
The grill was also cut off in the picture.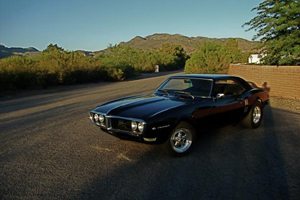 The picture above was taken half in the
shade and half in the sun.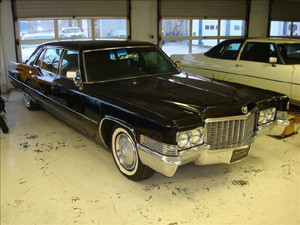 When a picture is taken indoors, there are
often areas on the car that show reflections,
making it appear as though there could be
body damage or discoloration on the vehicle.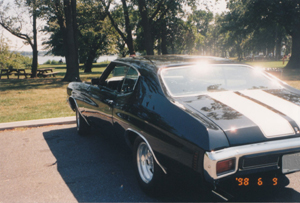 The picture above shows alot of reflections
on the car on the side and trunk area, and
part of the rear bumper and body is cut off.
---
It's easy to share this slideshow/article on Facebook, Twitter, LinkedIn and more, using the buttons below !
________________________________________________________________
Join Northwest Classic Auto Mall on Facebook to hear about newly posted
car shows, cruise-ins, swap meets and classic vehicles for sale.
We also invite you to Sign Up to receive our e-mail newsletter for updates on
classic vehicles for sale and car events.
________________________________________________________________