Picture Gallery
Click HERE to return to Picture Gallery main page.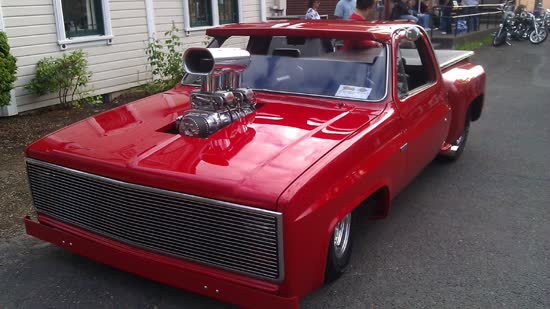 1981 C-10 Chevrolet Custom Truck
This is a 1981 C-10 Chev, that has been
chopped 6 inches, channeled 4 inches, lowered, tubbed.
It has a balanced, blueprinted, full roller 383 stroker,
6-71 BDS blown, 69 Camaro ft clip, 9 inch Ford 4 link.
It rides like a Lexus, drives straight and stops on a dime.
It's 52 inches from the top of cab to the ground.
Owned by Bob and Evonne Thompson