We offer online classified advertising for your 1989 or older classic car, truck, project vehicle and used/NOS parts. Advertising is also available for all years of motorcycles, transport trailers and nostalgic memorabilia.
CLICK HERE to view all the Classified Ads.
CLICK HERE to place an ad.
CLICK HERE for a list of Northwest Car Shows, Cruise-ins and
Swap Meets on our Cruise News Page!
---
Click Here to view all the categories of classified ads you'll find on NWCAM.
---
Latest Additions To NWCAM
1958 Daimler

1960 Chevrolet Corvette Roadster With Convertible Top

Beach Buggy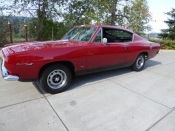 1967 Plymouth Barracuda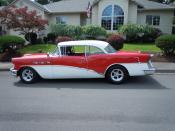 1956 Buick Special

1938 Pontiac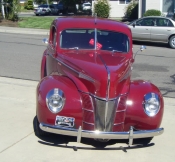 1940 Ford Deluxe Coupe

1961 Chrysler 300G

1966 Chevrolet Corvette Coupe Stingray

1968 Chevrolet Chevelle Street Legal Hot Rod

1967 Ford Mustang Coupe

1966 Chevrolet Chevelle SS Convertible Resto Mod

1965 Pontiac Parisienne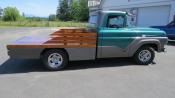 1960 Ford F-100 Customized

1975 Chevrolet Nova SS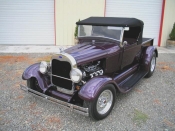 1928 Ford Model A Roadster Pickup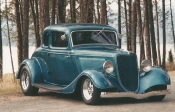 1934 Ford 5 Window Coupe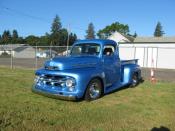 1951 Ford F100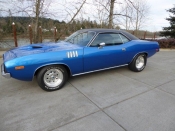 1973 Plymouth Cuda

---
Click Here to find out about our:

---
Feature Ad - 1954 Ford Pickup - All Ford
Ground up restoration on this all Ford '54 Ford truck. Larson and King built Ford 302 with C4 transmission and full posi rear end. Built with great attention to detail...you won't be disappointed! Show winner in the 50th and 55th Portland Roadster Show. Must see to appreciate!
Priced at $39,000. Read more...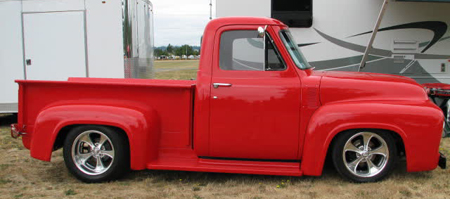 ---
Feature Ad - 1953 Chrysler New Yorker
Town & Country Wagon
With less than 82,000 original miles, this '53 Chrysler New Yorker Town & Country Wagon commands attention with the hood open to reveal the impressive 331 Hemi and the tailgate down to show the beautiful wood interior.
Priced at $35,000. Read more...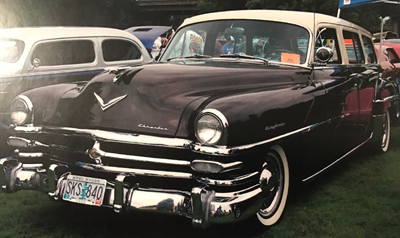 ---
Two-Sided Signs With Big Bold LED Lights
All look AWESOME Lit or Unlit !!
We're excited to be offering these two-sided signs that can be displayed in any shop, tavern, cruise-in diner, business or man cave! Lit or Unlit, these are bound to be a conversation piece at your next gathering! There are 18 different signs including Beer, Game Room, Pepsi, Billards, Garage, Texaco, Budweiser and more! Stop by our booth at the Portland Roadster Show to see a selection of them! See more designs...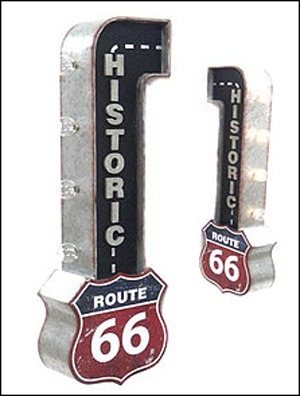 ---
Feature Ad - 1935 Packard 1203 Sedan Super 8
This handsome example has been in the same careful ownership for the past 20 plus years. It has undergone a full mechanical rebuild. The interior appointments are all original, as a testament to the care lavished upon this rare certified ACCA classic. Priced at $39,500. Read more...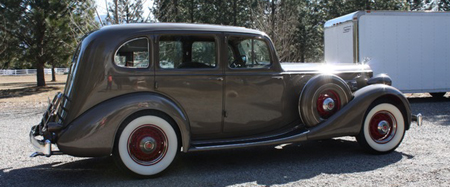 ---
Feature Ad - 1934 Dodge Coupe
SOLD !! This 1934 Dodge DRXX 5 Window Coupe is one of 2884 built in 1934. This is an all steel car, no fiberglass or body filler to be found on this car. It has a 350 cu in high output 375 hp V8, with a high nickle, high tin block and 4 bolt main. Priced at $42,500. Read more...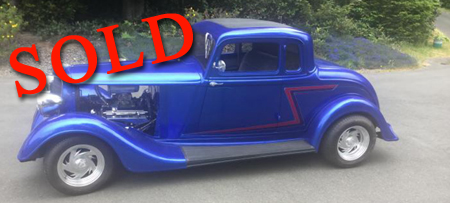 ---
Feature Ad - 1932 Ford Hi Boy Roadster
This Roadster is extremely clean from top to bottom and has only 6720 miles on it. Gorgeous exterior vibrant exotic red, tan leather interior and the engine has alot of chrome. A ride to be proud of! Make reasonable offer! Read more...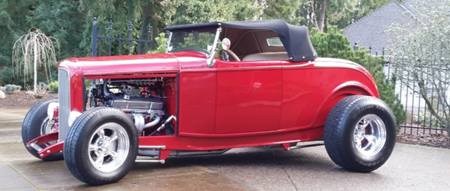 ---
Feature Ad - 1963 Chevrolet Nova SS (X Code)
A frame on restoration was recently completed on this original car. This gorgeous Nova was manufactured in Oakland, CA. Price reduced to $24,995! Read more...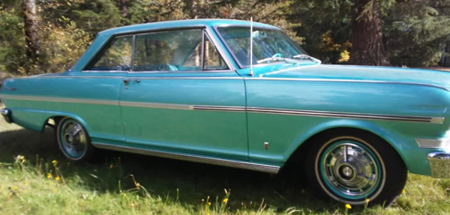 ---
We Have A Winner !!
The February winner of our $50.00 Amazon Gift Card is: Terri Gardner
Congratulations Terri!
Click Here for information about how you can enter!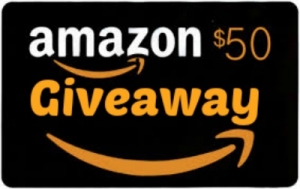 ---
It's easy to "share" an event or classified ad with our new "Sharing icons" located at the bottom of every ad and every page. You can share with your Facebook Friends/Family, Tweet to your Twitter Followers, post it on your LinkedIn page and more. Be sure to click on the 4th icon "P" on the far right to show more ways to share, such as email, StumbleUpon, Tumblr, Reddit and more. Look for these icons and start "sharing" today!
---
NWCAM Phone#
(503)577-
3100
Click Here to
Contact NWCAM
via email!
---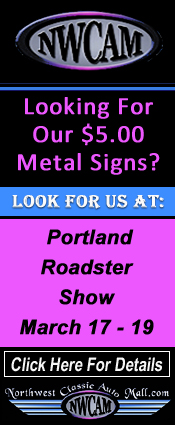 ---

---
Do You Receive Our Newsletters?

Sign Up to receive our NWCAM E-mail Newsletter, filled with updates on new listings, car shows, event pictures and articles!
---

---
Fancy Fins & Classic Chrome Jigsaw Puzzle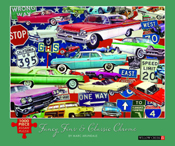 ---
Mopar Plymouth Barracuda Jigsaw Puzzle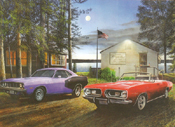 ---
Route 66
Jigsaw Puzzle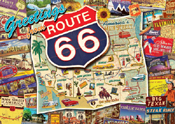 ---
Phil's Diner
Cruisin'
Hot Rods
Jigsaw Puzzle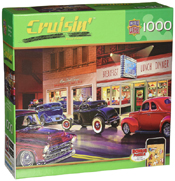 ---
The Old Car Nut Books by David Dickinson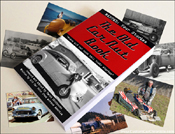 ---
Amazing Barn Finds