Since 1999, Northwest Classic Auto Mall has offered online classified ads for classic cars, trucks and project vehicles for sale. Advertise with a 1 month ad for $9.95 or a 'Runs Until Sold' ad for $24.95. We also offer the opportunity to advertise your vehicle on Hemmings.com. CLICK HERE for more information about placing an online ad to advertise your 1989 or older classic car, truck or project! Do you have Nostalgic Memorabilia or Used Parts (1989 or older) to unload? We now offer classified ads for those too.
---
Our website is visited by 1,600+ car enthusiasts daily and receives 80K hits per day.
If you aren't advertising with us....maybe you should be!
---
Latest Additions to NWCAM
1964 Chevrolet El Camino 327 Four Speed

---
Did you know we now accept ads for 1989 and older motorcycles?
Here's our first ad!
1980 Honda CB 900C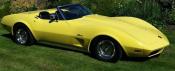 1974 Chevrolet Corvette Convertible

1939 Chevrolet 2-door Sedan - Custom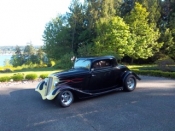 1934 Ford 3 Window Coupe

1966 Ford Galaxie 500

1955 DeSoto Fire Dome 2 Door Hardtop

1923 Track Roadster Street Rod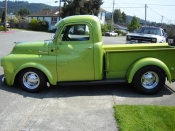 1951 Dodge Truck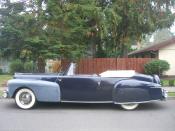 1948 Lincoln Continental Cabriolet Convertible

1962 Plymouth Fury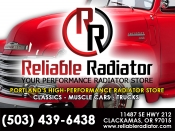 Reliable Radiator

1968 Dodge Coronet Model 440

1967 Chevrolet Corvair Monza 2 Door Hardtop

1965 Plymouth Sports Fury Convertible

1967 Plymouth Fury VIP

1930 Ford Model A Sports Coupe

1940 Ford Hot Rod Truck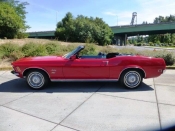 1970 Ford Mustang Convertible

1957 Chevrolet 150 2 Door Sedan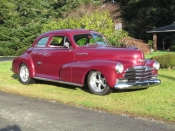 1948 Chevrolet Businessmans Coupe

1956 Ford Customline

1956 Chevrolet Bel Air Nomad

1958 14' Fireball Vintage Travel Trailer

---
---
UPDATE!! Hemmings Advertising
November 30th - We just received great news that we will be able to continue to offer the optional Hemmings online advertising. As of now, many of the ads we currently have running on Hemmings.com will run through December 31st, 2015. We will be contacting you prior to December 31st to see if your vehicle is still available and if you want to renew the Hemmings online ad. You are also welcome to call our office to renew, prior to December 31st to avoid a lapse in the running of your ad on Hemmings. If you have any questions or to renew your Hemmings ad, please call us at (503)577-3100.
---
Feature Ad - 1971 Chevrolet El Camino
Very nice 1971 El Camino with a new 406 Chevy engine, Muncie 4 speed, Currie 12 bolt rear end, power disc brakes, brakes on all 4 corners. New Chevelle bucket seats and 4 speed console just installed. Priced at $35,000. Read more...
---
A New Advertiser - Reliable Radiator
Join me in welcoming Reliable Radiator, located in Clackamas, Oregon and online! Reliable Radiator was established in 2007 to help meet the needs of customers looking for an affordable way to cool their high performance engines. We specialize in read more...

---
Feature Ad - Schwinn Show Bicycle
Painted in a 3 tone tangerine, by Southern Oregon car builder, Tommy Carr, this Schwinn Show Bicycle had 16 different, special changes made to it on the build. Notice the Harley Davidson handlebar grips, an 1890's high wheeler seat, a 1940's DX front fork, fender struts added, Redline pedals and more!
Priced at $2,200. Read more...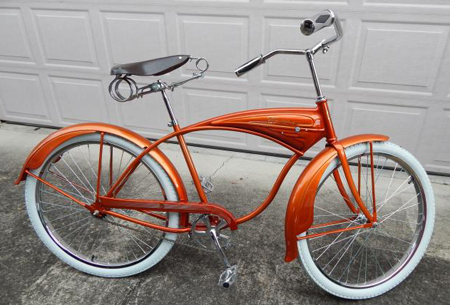 ---
Feature Ad - Seeburg Teardrop Speakers
This pair of pink Seeburg Teardrop Speakers can be hooked up to any jukebox or hung on a wall. They are in NEW condition. Purchased new in the 80's.
Priced at $300. Read more...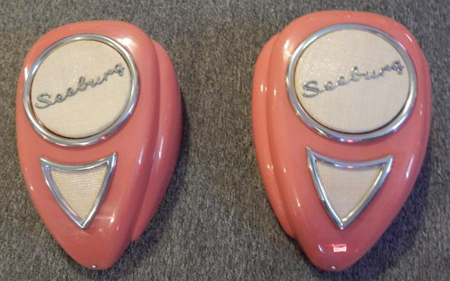 ---
Feature Ad - 1965 Ford Mustang 289 'K' Code
This is a pre-GT model, numbers matching, 4 speed. Kept in shop, however, it has not ran since 2008. Most original parts included. Lots of history and fun stories!
Priced at $22,850. Read more...
---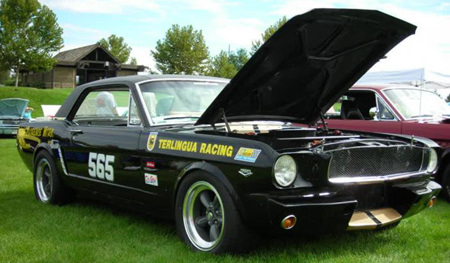 ---
Stolen 1955 Chevrolet 3100 4x4 Pickup Truck
Blaine, Washington
Monty and his wife had left Oregon after picking up their recently purchased '55 Chevy 3100 4x4 Pickup Truck and headed for Blaine, Washington, the final stop before crossing the Canadian border. While the truck was parked in the lot, waiting for it to go through the Customs processing, the truck was stolen and has not been recovered. Read more...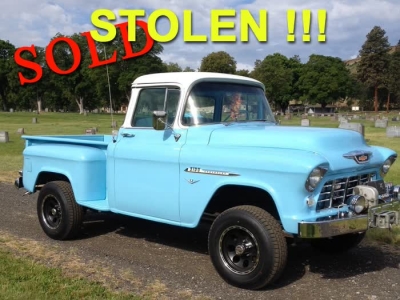 ---
Feature Ad - 1971 Chevrolet C-10 4x4
1/2 Ton, Long Box
Rebuilt 350, Edelbrock aluminum intake, Edelbrock 600 cfm carb and electronic ignition. New paint (interior and exterior), Rhino coated under box and 4" rough country lift. Frame trailer hitch/receiver included. Priced at $19,900. Read more...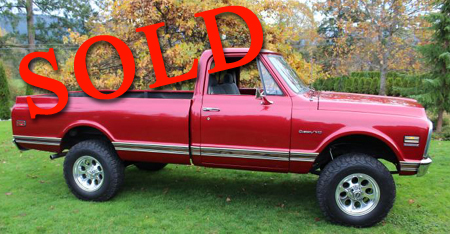 ---
Thank You For Your Testimonials!
As a business providing a service, we understand the importance of providing quality customer service, not only to our advertisers, but to the website visitors who contact us requesting more information about a car show, a vehicle for sale or recommendation of an auto service. We appreciate the time you take to send us your comments! Click Here to read our recent testimonials!
---
Feature Ad - 2011 Road Runner 21'
Enclosed Car Trailer
This trailer is in 'as new' condition. Interior beaver tail with lights and flow-thru ventilation. Leveling hitch and electric brakes, side door with porch light, tie downs included. Click here for more info and pictures!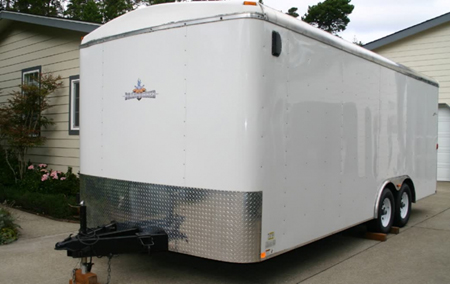 ---
Feature Ad - 1956 Ford Fairlane Club Coupe
Only 2,644 miles since rebuild. 5.0 L fuel injected H.O. Ford engine, Original color "L" code gray interior, mild racing cam, Steward Warner gauges, P/S, PB, with front disc brakes. Stunning Colonial White over Orange. I have driven classic cars all my life, but none has the public appeal this car has. Priced at $28,000. Read more...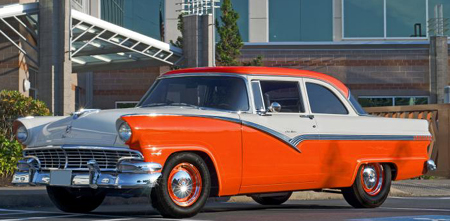 ---
FREE 2016 Single Sheet Calendars!
We'll soon have 5,000 of these to giveaway! Look for us at the Albany Swap Meet on Saturday, November 21st in Building 4, Space 405. If you're looking for some giveaways for your club members or Toy Drives, Santa Runs, early 2016 car shows or for your automotive business or diner/cafe, let us know and we can get some of these to you. Minimum of 25 please. Give Kelly a call at 503-577-3100. Thanks!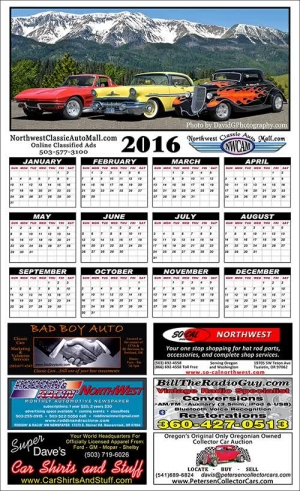 ---
Feature Ad - 1955 Chevrolet 3100 Custom Pickup
1955 was the first year of the new body style. This beauty has many custom touches that include air ride, reverse opening hood, and suicide doors to just mention a few. Priced at $36,900. Read more...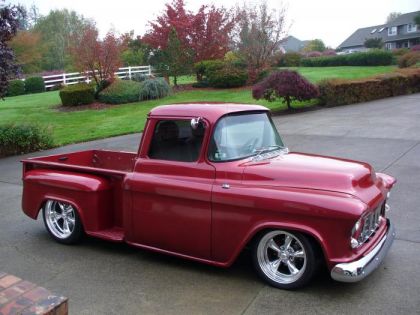 ---
It's easy to "share" an event or classified ad with our new "Sharing icons" located at the bottom of every ad and every page. You can share with your Facebook Friends/Family, Tweet to your Twitter Followers, post it on your LinkedIn page and more. Be sure to click on the 4th icon "P" on the far right to show more ways to share, such as email, StumbleUpon, Tumblr, Reddit and more. Look for these icons and start "sharing" today!
---
Questions?
Call us at
(503)577-3100
---
Do You Receive Our Newsletters?

Sign Up to receive our E-mail Newsletter, filled with updates on new listings, car shows, event pictures and articles!
---
Zwipes Microfiber Cleaning Cloths
36-Pack
Assorted Colors
Only $17.88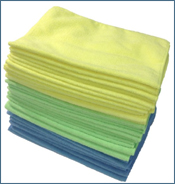 ---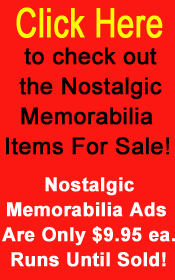 ---

---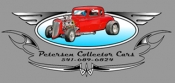 Petersen Collector Cars

---
$30 Banner Ads
Advertise your car show, cruise-in, cars & coffee or swap meet with a banner ad on our website. Reach 1,600 classic car enthusiast visitors a day!

The Old Car Nut Book Series
"Where old car nuts tell their stories"
Click Here
for more info!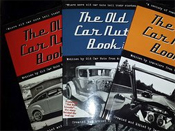 ---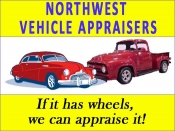 Northwest Vehicle Appraisers

---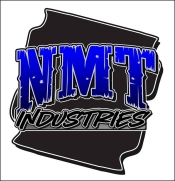 NMT Industries

---
Watts Wheels -n- Wings

---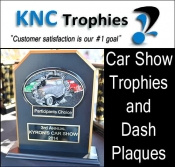 KNC Trophies

---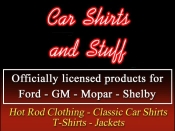 Car Shirts and Stuff

---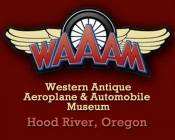 WAAAM - Western Antique Aeroplane and Automobile Museum

---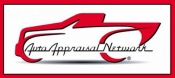 Auto Appraisal Network

---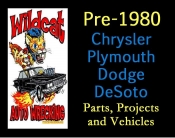 Wildcat Auto Wrecking

---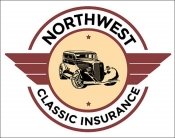 Northwest Classic Insurance

---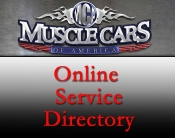 Muscle Cars of America

---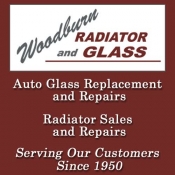 Woodburn Radiator and Glass

---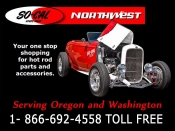 SO-CAL Speed Shop Northwest

---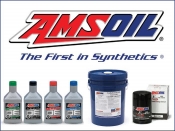 Amsoil

---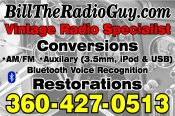 Bill The Radio Guy